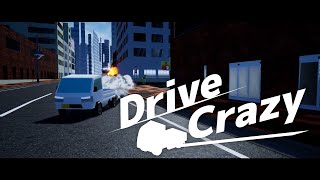 Game description
Drive a Kei Truck through a collapsing Japan!

You are being chased by someone, and the last thing you want to do is get caught, so you can't help but panic and break street lights and road signs.

If you think it's a road, it's a road. Run inside buildings, walls, any road and survive!


DriveCrazy is a game set in a collapsing Japan where you drive a Kei truck and make a mess of the city.


The stage is set in a town or countryside where there is no sign of people at all.

Nobody is in the buildings or in the cars.


Something is chasing after the player there, destroying or attacking buildings and disturbing the player.

The player dodges attacks from collapsing buildings, missiles, and mysterious life forms with brilliant driving techniques.

destroying utility poles, street trees, and guardrails, and

Run through offices and walls.

and fight giant brown bears.



Story
While participating in rally competition, people suddenly disappear and something is chasing you. If you are caught, you might be erased! Run for your life.
Deal with danger
Missiles and mysterious life forms will attack you. Use brilliant driving to deal with them (the car navigation system will tell you where the danger is).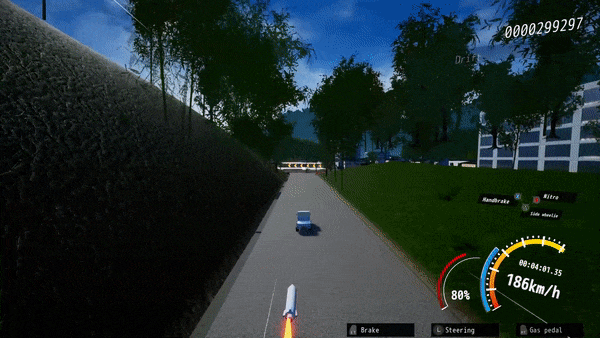 Destroy objects in your way.
This Kei truck can destroy utility poles, street trees, guardrails, etc., and blow away other vehicles.

The more you destroy, the more score you get, so keep destroying!


Kei trucks run everywhere.
This Kei truck can run on walls. Let's run as fast as we can.

It can also run in other places you wouldn't normally think it could.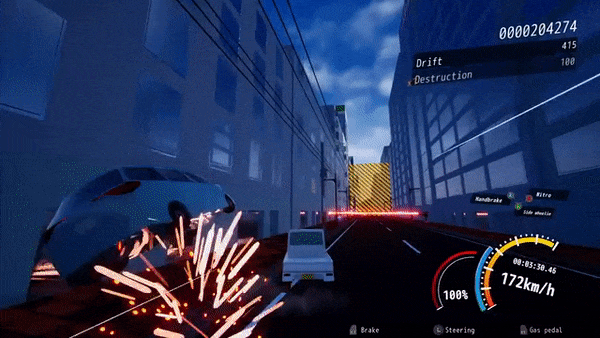 It is very dangerous to actually run in this way, so please do not imitate it!

This is a game that is still under development. The content may change before you know it.
Store
Spec
Genre:

High-tension drive action



Official sales price:

Undecided



Official release date:

Undecided



Number of players:

Single player



Languages supported:

Japanese, English



Platforms supported:

Windows



Network function:

Online leaderboard



Developer:

TubezGames



Publisher:

TubezGames